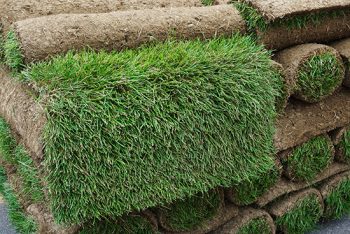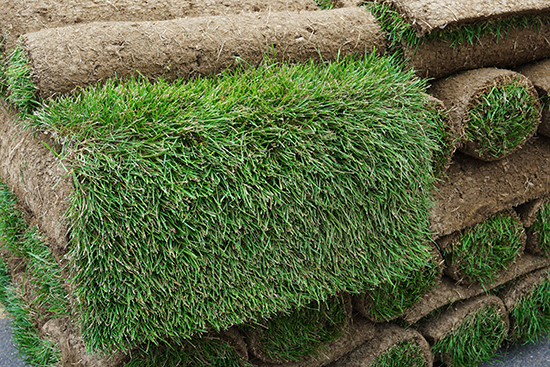 When laying fresh sod in your yard, it is essential that both soil preparation and sod care after installation are handled properly. Approaching these steps correctly will protect the health of the grass and ensure its longevity.
View the Grass Types available for North Texas.
Here is what you can expect when Sod Gods handle your sod installation.
Soil Preparation
The first step to take in preparation for laying new sod is tilling your soil. You want to aim for a depth of 5 inches.
As we level out the topsoil, we angle it away from your home to avoid water flooding issues.
Next we'll add an application of quality slow release fertilizer.  This helps to feed the grass roots the nutrients they need to survive and take hold into the soil.
Installing the New Sod
The new sod grass is layed in sections, in a brick pattern.  On large properties it is necessary to water these sections as we are still installing more sod in other areas.  Smaller projects can be watered after all installation, but no more than 30 minutes afterwards.
Watering the Sod
We will give you these watering instructions after we complete the sod installation.  Here is what you should know…
New sod must be watered each morning for approximately 2 weeks, until it is rooted. If you are laying sod during a notably hot and dry period, afternoon watering may also be necessary. Once the new grass has taken root, it is safe to reduce your watering schedule by half.
When the sod is established with fully rooted grass, you may begin mowing, but you want to be careful. Using a push mower on a bi-weekly schedule is the gentlest approach with new grass. Be sure you set your blades high, removing no more than a third of the length of the grass blades.
Free Consultation
SodGods is happy to handle the full process of sod installation for you.  Contact us for a free consultation, or fill out a form on our main webpage.
Follow Us on...